---
About Us
Asdion Berhad was incorporated in Malaysia as a private limited company on 27 August 2002 under the Companies Act 1965 with the name of "Asdion Sdn Bhd". ASDION is an acronym for Application Solution Developed In Objects and Network.

On 16 December 2003, Asdion Berhad adopted its present name and was converted into a public limited company and further listed under Bursa Malaysia Securities Berhad.

In addition, Asdion Berhad was granted MSC status from the Malaysia Digital Economy Corporation (MDEC) on 4 March 2004.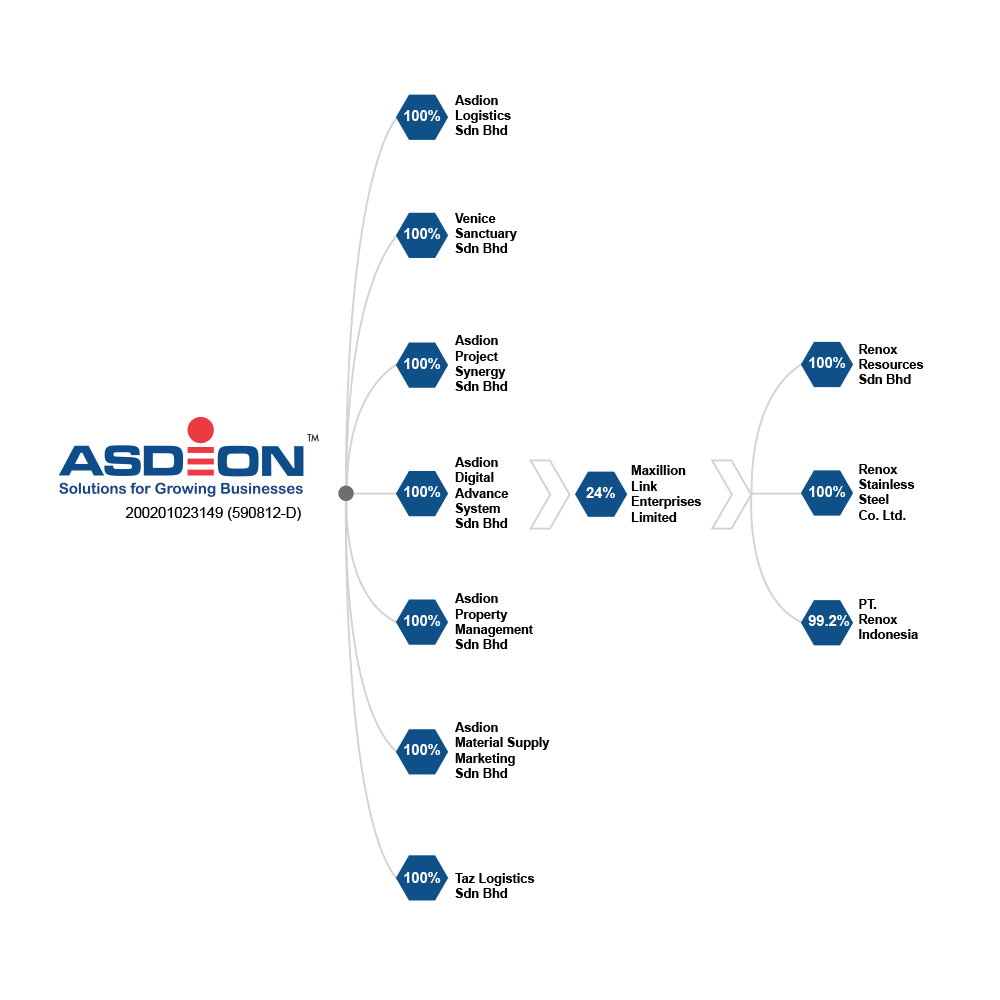 ---
"Business opportunities are like buses, there's always another one coming."
- Richard Branson
---